Anime tahun 90-an merupakan Anime yang akan selalu dikenang oleh para penggemarnya, tentu saja disetiap pagi maupun waktu yang sudah menjadi jadwal pemutarannya kita selalu diam tenang dan duduk manis untuk menyaksikan serial favorit kita. Bahkan Ost Opening dan Endingnya pun sampai hafal dan selalu ingin mengulangi lagi dan lagi. Kali ini Sorewa akan menampilkan daftar anime 90-an yang akan selalu dikenang oleh penggemarnya.
15. . Ghost At School
14. P-Man
13. Whistle
12. Dragon Ball
11. Digimon
10. Chibi Maruko-Chan
9. Inuyasha
8. Detective Conan
7. Nube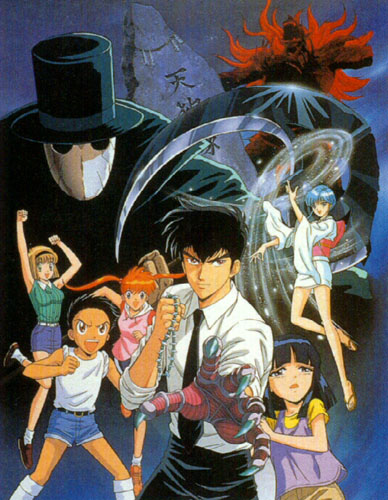 6. Saint Seiya
5. The Law of Ueki
4. Slam Dunk
3. Hunter x Hunter
2. Let's & Go!
1. Captain Tsubasa

Suatu sosok yang akan terus teringat oleh kita, dan mereka lah yang selalu menemani masa kecil kita dengan penuh warna. Meskipun acara televisi tersebut dapat diulang oleh stasiun tv tetapi banyak dari diantaranya mendapatkan teguran oleh pihak KPI mengandung sedikit kekerasan sehingga tidak dapat hadir kembali di layar televisi kesayangan kita. Tapi dengan adanya internet serta elektronik yang sudah hadir di zaman sekarang kita bisa bernostalgia dan mengunduh anime kesayangan kita yang disediakan di beberapa fansub.
Jika kalian memiliki daftar list anime kesayangan yang belum tercantum silahkan masukkan di kolom komentar 😉